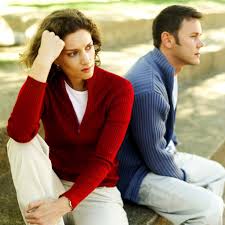 Struggling with a marriage breakdown needs experience, empathy and care. Let us help.
Marriage breakdown is considered one of the three most stressful situations that you may encounter. How you cope with it will depend on many things and caring, experienced legal help is one of them. At GEIC we understand the stress and trauma you're going through. We understand the pressures and many pulls on your time and energy. We are here to help with your best interests in mind every step of the way.
Free initial 30 minutes consultation without obligation
At Global, we offer an initial 30 minutes consultation free of charge. We do this so that you can establish what's involved and understand how best to proceed before making any decisions. If you would like obligation-free help call us now on or email us at rhys@geic.com.au
You're not alone
If you're undergoing a marriage breakdown, you're not alone. Did you know: the highest incidence of male divorce occurs between 40-44? For women its 35-39. The average duration of marriage is 8.8 years. More women (40.8%) are likely to apply for divorce than men (30.6%) and 49.8% of divorces involved children. (Source ABS)
Legal issues
Are you familiar with some of the legal aspects of divorce? The following brief analysis papers may help you. Click on each topic to find out more:
Binding Financial Agreement Speration
Property Settlements
Spouse Maintenance
De Facto Relationship
Consent Orders
Domestic Violence
Divorce
Children Cust
Our promise to you:
Highly professional, friendly service – legal help needn't be intimidating.

A focus on early resolution - to save you time and money.

Highly qualified team should the court process is required.

The best possible result for you and your family.
Need immediate help? please contact us at: +61-2-9281 6299 or email to rhys@geic.com.au