Grace Shen
Managing Partner
B. Commerce
M.B.A.(UTS)
Immigration Law Practice Certificate (UNSW)
Registered Migration Agent (MARN: 0321533)
Member of Migration Institute of Australia (MIA2447)
Justice of the Peace (JP105912)
Grace Shen graduated from the University of Technology, Sydney with a MBA degree. Previously she had studied at Jiaotong University, Shanghai where she obtained a Bachelor degree of Commerce. Ms. Shen
obtained her Immigration Law Practice Certificate from University of New South Wales before registering with MARA as an Australian Registered Migration Agent.
Ms Shen had been working with Australian education providers for the last 2 decades, to advise international students on study, migration and career development. She is familiar with the Australian educational framework. Grace was invited to assist drafting completion letter for commercial cookery students at TAFE NSW which successfully lead to the first cookery to have positive skill assessment result from TRA. She has set a milestone for all commercial cookery students without working experience in NSW to benefit the skilled migration pathway. Ms Shen was involved in CRICOS set up for various institutes in Australia. She has been awarded at the NSW Parliament House by The Education Minister for performance in liaison with TAFE NSW annually to promote vocational training to the Chinese Business Association.
Ms Shen currently manages a legal firm, which is one of the few dealing with most Australian visa categories, includes student visa cancellation, skilled and working visa, spouse and parent visas etc. Her special areas of interest is Business Migration and Employer Sponsorship.
Ms. Shen is a Justice of the Peace in New South Wales and a member of the Migration Institute of Australia.
Due to the increasing demand of stable client base, Grace officially signed cooperation agreement with major banks in Australia. Their add-on value services such as home loan service and conveyance, had assisted their clients to enjoy one-stop private service.
Referred by Ms. Min Yang, Chairwoman of AFG Group Limited, Ms. SHEN was the host of the television documentary "Australian Chinese", DVD launch ceremony in 2000. This 12 series documentary was broadcasted on China Central Television in both Chinese and English version before the Sydney 2000 Olympic with over 100 million viewers and the DVD version been collected by The Australian National Museum.
Ms. Shen speaks fluent English, Mandarin and Shanghainese. She has offices in Sydney, Hong Kong and Shanghai. She is an executive member of Haymarket Chamber of Commerce.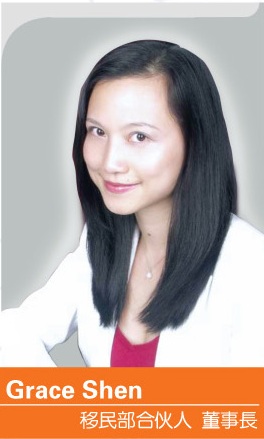 Mr. Rhys Strang
Partner
LLB.(Macquarie University)
B.A ( Macquarie University)
Registered Migration Agent
MARN: 0801605
Solicitor
20 years litigation experience
Mr. Strang obtained his double degree of Bachelor of Arts/Bachelor of Laws from Macquarie University in 1991.Mr. Strang commenced his legal career in 1992 as assistant to the General Counsel of a major multinational company in London working primarily in intellectual property.
He entered private practice in NSW in 1993 and has extensive practical legal experience especially in the areas of Family Law and General Litigation. In the past 20 years he has practiced primarily in the Family Court and has extensive litigation experience in the Family Court and has assisted hundreds of people during the trauma of their relationship breakdowns.
Mr. Strang is also a registered Migration Agent. He practices in Administrative Appeals Tribunal cases and various visa applications. His main areas of practice are in the more complex areas of immigration law such as visa cancellations, AAT cases and other difficult visa applications.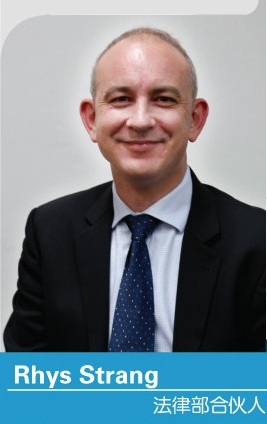 Hunter Hu
Junior Partner
Bachelor of Arts(Nanjing University)
Master of Professional Communication ( University of Sydney)
Master of translation ( Western Sydney University)
NAATI Accredited translator
Hunter grew up in a family where three generations have worked in the field of higher education, which has made students and schools a natural passion for him. After graduating from Nanjing University, Hunter came to Australia and continued his study at the University of Sydney. Hunter previously worked in one of the top education agencies in China and he has worked as an education consultant for many years.
He has profound and insightful views on Australia's social life, culture, and especially the education industry. Ever since Hunter joined Global, he has helped thousands of students to solve their problems using his professional knowledge of Australia's education system, extensive experience in Australia's social and study lives, and his thoughtful consulting. Hunter has been praised by many students for his professional and effective service and he become a guiding light in many students' hearts.
Hunter and his education consulting team set a golden example in Australia's education consulting service industry. They take care of students in areas such as general assessment, study plan and application, document collection and matters relating to school offers, scholarship application and credit transfer from previous study. All education consultants under Hunter's lead are from some of the largest education agencies in Australia such as AUJI,EIC etc. They are attracted by Global's professional and authoritative legal training and they are determined to become one of the most professional education consultants as they joined us.
During Hunter's spare time, he works part-time as a program host at Australia 2ac Radio and he also been invited as an observer for China National Radio(CNR) in Australia. In 2010, Hunter won the most popular host award in the 2ac competition. And in the Chinese Lunar New Year's Eve in 2014. Hunter was invited to host live with CNR New Year Eve special program. Hunter's knowledge on Australian News has also given him a profound and comprehensive understanding on Australia.