How to get your membership card for life
All clients applied for a course more than 26 weeks via Global or used Global paid visa service, are entitle to a GLOBAL LIFETIME MEMBERSHIP CARD.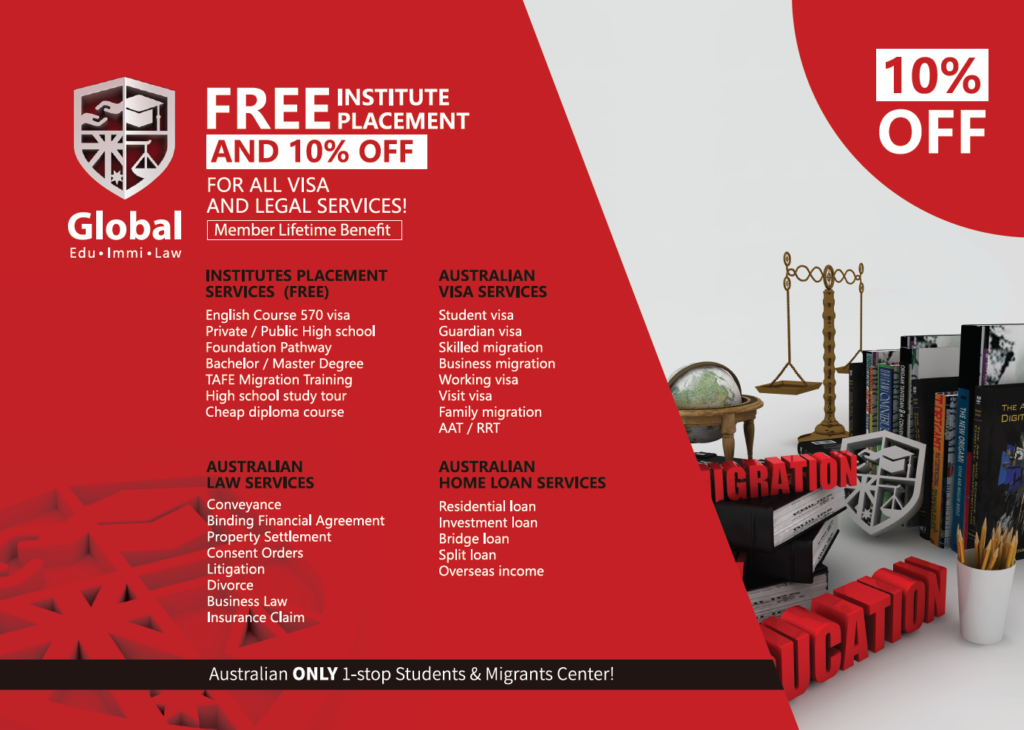 Benefits of membership card:
This card only applies to you, your spouse, your parents and your children.
First time Visa consultation free(normal price $55/ first 30 mins).
First time Legal consultation free(normal price $180/ first 30 mins).
All Visa and Legal Service 10% OFF.
If you need a Membership Card to be posted to you, as a previous client. Please feel free to contacet us on 9281-6299 or grace@geic.com.au
You will also receive one of the following gifts from Global.